By Sylvana Budesheim // @SylvanaSoccer
Saturday, April 14th: 3-1 Win
Since the Northeast has decided to skip spring entirely, I left Red Bull Arena Tuesday night in a hat and coat and returned Saturday in a dress and cardigan. The New York Red Bulls (3-2-0, 11 points), coming off a CONCACAF heartbreak, faced the Montreal Impact (2-4-0, 6 points) with a lot to prove.
Can they put their past behind them? Will Alejandro Romero Gamarra (aka Kaku) show that he has integrated into the team? Can Bradley Wright-Phillips add to his season tally while Daniel Royer still hopes to open his account?
PLAYERS GONNA PLAY: There was no shortage of exciting soccer to be found. Wright-Phillips found the net in the 5th minute with the help of Florian Valot. After the game, both players remarked how easy it is to play with the other, a testament to the system that brought them together.
Kaku's goal in the 57th minute was gorgeous, and I don't think the arena could have been any louder than in that moment. The final goal, from two defenders (Kemar Lawrence to Michael Amir Murillo, 76′) sealed the deal for RBNY.
HATERS GONNA HATE: I don't usually talk about this, because I don't think it's my place. I don't think it's anyone's place, really. But it's being talked about, so maybe the time has come…
Look– we're all busy people. We have places to go, people to see. Obligations to family and friends. A lot of things in life, you don't have time, but you make time. Maybe more people could stand to make time for RBNY. A game is 2 hours, plus travel to and from (and I'm aware the travel is the sticking point for a lot of folks). There are a lot of people who go to every game. If every one of them brought someone with them to the next game, well… it would be nice.
You know, we're trying to do everything we can. I think this team, it's interesting, because we do, we perform at a high level, especially here at home. You know, and it's a fun team to watch. –Coach Jesse Marsch, when asked about the attendance.
This is my sole argument: a Red Bull game (most any MLS game, for that matter) is a good time. Nothing beats being there. If no one has ever invited you to a game, let me be that one. My father, who loves soccer and has been largely unimpressed with MLS until now, is much more likely to come to a game since I took him once. I ask everyone who reads this to do the same. There's a 3:30pm kickoff next Saturday– a perfect opportunity.
HEARTBREAKERS GONNA BREAK: Oh, Danny Royer. Five shots, three of them on frame. Off the woodwork. Just wide.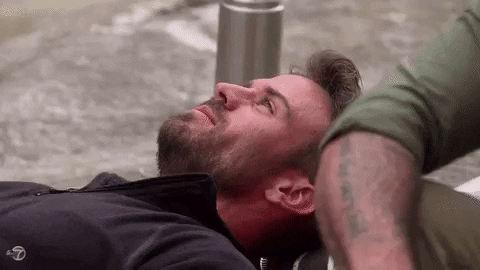 I'm sure no one is more frustrated than Royer himself. But he'll get there. And once the floodgates open, there will be no stopping him.
CAN'T STOP, WON'T STOP: Today's match was the first part of a doubleheader, where USL side Red Bulls II faced the Tampa Bay Rowdies. While I did not stay for the game, I would like to report that RBNYII won 5-0.
Also, today's Red Bulls match was sponsored by Covanta, the official energy partner of RBNY. Covanta uses incinerated municipal waste to create steam for electricity, and has a facility in Newark, just across the river from Harrison. Garbage from Red Bull Arena will be transported to the Newark facility, and the entire arena will be powered by Covanta's electricity. It's gonna be alright.
(Do I love this song? Not really. But I couldn't help it. Besides, I have to start using songs that are younger than the players…)
Featured image courtesy: Sylvana Budesheim
Follow and chat with me on twitter // @SylvanaSoccer
Check us out on Instagram @mlsfemale