By Sylvana Budesheim // @WhiteZinWench
Saturday, October 6: 1-3 Win
How much of a bummer would it have been for me to have to report on a loss on my first article back from my hiatus? Thanks to the boys in white, I don't have to worry about such things.
LONG TIME COMING: I don't usually know factoids like this… The New York Red Bulls have not won an away game against the San Jose Earthquakes during the regular season since it was the Metrostars playing the Clash (2003). That's a mighty long time. They did defeat the Earthquakes in a playoff match in 2010. That and two dollars gets them a ride on the subway. The Colorado Rapids won the Cup that year. But I digress.
It could have been a loss. Despite the strongest roster in recent history. Regardless of the resounding win against Atlanta the week before. MLS does… well… MLS things. A cross-country trek. An international break looming. Two usual starters not even along for the trip (Tyler Adams and Daniel Royer).  So there was no foregone conclusion for the evening.
'SICK' IS A COMPLIMENT: RBNY used their signature High Press tactic to keep the possession and the threat close to the San Jose goal. Quakes goalkeeper James Marcinkowski, a 21-year-old Academy product, held up for the most part. But then Red Bull workhorse midfielder Alex Muyl recovered Marcinkowski's deflection of Michael Amir Murillo's shot and quite literally rode it into the net.
I want you to note that striker Bradley Wright-Phillips was quite close to the action. He could have gotten a foot on there as well. But he didn't have to, and he knew it. Besides, his time was coming. About 200 seconds later.
Marc Rzatkowski took a free kick that Wright-Phillips got his head on. But it bounced off the far post. But it went right back to Wright-Phillips.
SO. HE. ASSISTED. HIMSELF.
If that isn't the stuff of legend, I don't know what to tell you.
THIRD TIME WAS A CHARM: It just kept getting better. Starting with a corner kick (courtesy of RZA), dynamic defender duo Tim Parker and Aaron Long joined forces to land the ball in the net a third time.
(If you didn't see the play… you have to see the play. Seriously. On a loop.)
ON TO THE NEXT: I could talk about Chris Wondolowski's goal (83′), but quite frankly I'd rather mention how he missed an open net a few minutes before and made me giggle uncontrollably. But that's neither here nor there… let the Quakes get their own reporter.
It's time for an international break. Six players are headed to national team call ups: Derrick Etienne Jr, Haiti; Kemar Lawrence, Jamaica; Amir Murillo and Fidel Escobar, Panama; Alejandro "Kaku" Romero Gamarra, Paraguay; and Aaron Long, United States.
Then comes one more away match against the Philadelphia Union and the final home match of the regular season against Orlando City. The Red Bulls have already secured a spot and a first-round bye in the playoffs.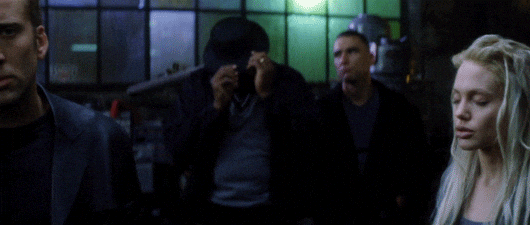 Featured image: @NewYorkRedBulls
Follow and chat with me on twitter // @kerissaward
Check us out on Instagram @mlsfemale