By Sylvana Budesheim // @WhiteZinWench
Saturday, June 8th: 3-2 loss
Tuesday, June 11th: 2-3 loss (US Open Cup 4th Round)
Hello, folks. It's been a while. And while there has been no shortage of soccer on my TV and in my life (U13 Flight Champs!) I've had a hard time committing words to screen about the New York Red Bulls.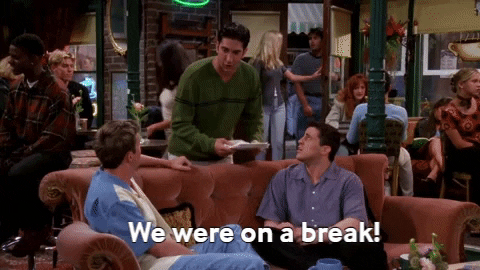 We used to be Together
First the good stuff: I watched Aaron Long join the US Men's National Team once again, but this time with feeling. The CONCACAF Gold Cup is taking place around the country, and expectations for the Yanks are guarded but high. The USMNT won it all the last time out, but that was before the overall collapse that kept them out of the World Cup (don't drink every time someone mentions it– your liver can't handle it). But the team is scraping their way up again.
Winning their group in decisive fashion, RBNY defender Aaron Long scored two of the team's eleven group stage goals. They head to Lincoln Financial in Philadelphia (home of the NFL Eagles) to face Curaçao in the Quarterfinals. The hope is continued health and success (but mostly health) for Aaron Long and the rest of the USMNT.
I really feel that I'm losing my best friend
So, as does happen from time to time, my personal life got in the way of me watching the Red Bulls match against the Philadelphia Union. And until someone pays me to not miss this stuff, that's gonna be how it goes. But I digress.
Relying on Twitter for updates, I was thrilled to see RBNY up by two goals at the half. Union have been at the top of the Eastern Conference for a while, and should never be underestimated. They have often been the team to 'figure out' the Red Bulls. But maybe this time would be different.
It wasn't.
A come-from-behind win for the Union, including a brace and an assist from Ilsinho, cemented Philly's position atop the East. But hey- at least there was the Open Cup for RBNY to sink their cleats into.
I can't believe this could be the end
The Red Bulls usually make a deep run in the Open Cup, even making it to the Final in 2017. They've only lost the 4th round match once before, in 2014. They met the New England Revolution at their USL stomping grounds, MSU Soccer Park at Montclair State University. Weird flex, but okay.
The atmosphere actually worked out for the most part. But a Revs goal from Juan Agudelo in the first minute did not make for an enjoyable evening. Goals from Tom Barlow and Cristian Casseres Jr. gave fans hope. Until Teal Bunbury bagged a brace, including one in added extra time, to advance the Revs in the Open Cup over RBNY.
Don't Speak
The next game is June 28th. Seventeen days since their last match. Thanks to Instagram, fans could catch a glimpse of players traveling to see family and friends before making their way back to training. Most notably, striker Bradley Wright-Phillips is fully training following a groin injury that sidelined him several weeks. They will welcome former captain, and new dad, Dax McCarty and the Chicago Fire for their first Pride Night event taking place in June. It is not a time for words, but a time for action.
New York sports fans can be particularly salty, but one can do several tequila shooters with fan tweets of late. So as much as fans and press colleagues have missed nights at Red Bull Arena, they are wary of this second half of the season. There are still three trophies up for grabs, but it's up to the team to do what it takes to earn them.
(P.S. No real commentary other than, "Wow I love this song.")
Featured image:  Bill Twomey
Follow and chat with me on twitter // @WhiteZinWench
Check us out on Instagram @mlsfemale