By Sylvana Budesheim // @WhiteZinWench
Sunday, July 21: 0-1 Win
Saturday, July 27th: 2-3 Loss
The great thing about writing articles like this is that I don't have to be "alone with all that's on my mind." While there are a few things to unpack, at least I know that there are some folks out there who want to see what I have to say. Pardon the personal update: I just got back from my family vacation, and am about to embark on a new role with MLSFemale– Social Media Manager. My life is kind of in flux, but apparently that is my comfort zone.
Back to a better time
I didn't really watch the game against Orlando with a reporter's eye. Brian White had the lone goal of the game. But I do remember being nervous for much the game. While I'm not entirely down with all the lingo that pertains to soccer, I do know what it means to 'park the bus.' That's what I saw in the second half of the game. I can't really blame the Red Bulls– they were up by a goal, it was hot and humid, and the attack wasn't firing on all cylinders. Get the three points and return to Harrison.
So what do you say we leave this place?
Easier said that done, apparently. It took the team an entire day to get home. The thunderstorms here in Jersey were messing with flights. Takeoff was delayed multiple times, and food vouchers were provided as a consolation. I know all this because RBNY defender Tim Parker documented the team's travel issues in a series of tweets that are nothing short of Homerian.
Followers of international soccer know that some of the biggest clubs have a team plane the way a band has a bus or RV. But Major League Soccer insists teams travel commercial, and indeed only allow a certain number of chartered private flights per team per year.
This rule prevents some teams from spending way more money on travel than another. I get that. And since the team didn't have a game for nearly a whole week, it wasn't too bad. But speaking as someone who was away from home for two weeks, I absolutely understand the desire to be home.
There's something in the way I wanna cry
I've said it before: the "Defend Our Fortress" thing doesn't do it for me. Sure, Brian White struck first, and it was lovely. But before the South Ward could get out their first "WOO!" to celebrate, Luis Argudo netted a goal for Columbus.
The remainder of the first half was sloppy from RBNY. That's not usually a concern; I could use a dollar for every time I discussed a "tale of two halves" when talking about the Red Bulls this season. So, they could regroup in the locker room at the half and come out swinging.
So much wrong going on
Midfielder Pedro Santos scored almost immediately at the start of the second half. The sloppiness continued from the Red Bulls. It took VAR for referee Fotis Bazakos to award a penalty to Daniel Royer for getting pulled as he tried to redirect a free kick. Royer tied the game again with his converted penalty kick. Salvaging a point by then seemed to be the best fans could expect.
Pedro Santos had other plans. He settled a ball goalkeeper Luis Robles had punched away and nailed it into the far side of the net in the 84th minute. The team by then was too frustrated and too far stretched to bring anything back. The Red Bulls saw their fourth home loss this season. So much for the fortress.
That makes me think we'll make it out alive
Despite this ridiculousness, the Red Bulls are still fifth in the Eastern Conference. With the playoff line under the seventh team in each conference, it's not so dire of straits.
But it doesn't feel great. Not at the final whistle, or at the press conference, or in the locker room.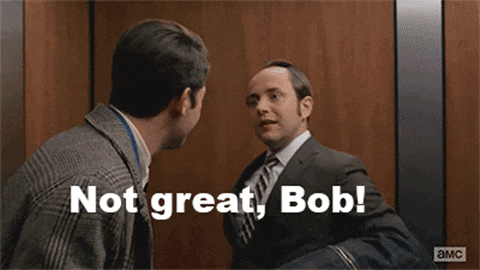 Toronto FC travel to Harrison Saturday, August 3rd. The last result between them was also not great, a 3-1 loss for the Red Bulls. Revenge would be ideal. So come on and show me how we're good.
Featured image: @BillTNJ
Follow and chat with me on twitter // @WhiteZinWench
Check us out on Instagram @mlsfemale