By Sylvana Budesheim // @WhiteZinWench
Saturday, April 28: 2-3 Win
I've seen this movie.
The New York Red Bulls, smarting from their home loss, traveled to sunny California to face a team (LA Galaxy) that is growing desperate for a win, especially one at home.
So: was I going to see a classic Hollywood fairytale ending? Or a gritty and harsh plot resolution?
NO PLACE LIKE HOME
The big news this week was the re-signings of Homegrown player Sean Davis and Austrian International Daniel Royer to new MLS contracts. Both players have proven themselves integral to the team's style of play, and fans are pleased with the move. Not that it was weighing on their minds, but it must be nice to know that at least your near future is secure.
Davis executes many of Captain Luis Robles's directives, the main reason people have issues with goalkeepers having the armband. And although Royer was yet to score this season, it was definitely not for lack of trying.
YER A WIZARD
From a logical standpoint, it wasn't a very big deal. There are a lot of players who haven't scored a goal this season. But Danny Royer is a certified goalscorer, only hampered by injury last season. In league play, Royer had been thwarted time and again. Until now: all the frustration has finally yielded a goal for Royer (7').  (Same expletives came out of his mouth, but at least they were celebratory this time.)
And let's not ignore that Bradley Wright-Phillips was credited with not one but two assists. For someone who is usually getting the pass, he's giving pretty good as well.
VAR AND AWAY
Romain Alessandrini thought he had leveled the game in the 9th minute, but goals are automatically reviewed by the Video Assistant Referee. It was VAR that ruled Ola Kamara offside on the pass that became the assist.
I've never really given my opinion on VAR… because I don't really have one. It's too easy to hate it when it goes against your team and like it when it helps your team. So basically it's a wash. RBNY coach Jesse Marsch was cautiously pleased with VAR as well:
I am used to not getting VAR so it was nice to get it. I don't know enough about what happened so it is hard to make any comments on it.
COMEBACK KID
It was all going according to plan. The second half saw midfielder Florian Valot double the Red Bulls' lead (49′). And then the old curse of "the most dangerous lead in soccer" reared its ugly head. Back to back Galaxy goals (Ola Kamara 59′ and Giovani Dos Santos 66′) brought the game level.
But it was a handball called in the box that provided the Red Bulls with the opportunity to seal the deal. The job fell to Kaku, who nailed it right where Galaxy GK David Bingham was diving to get the third goal and bring home three points.
THE LAST ACTION HERO
What? Did you think I was going to ignore Zlatan Ibrahimovic altogether? That might result in a yellow card for me!
[getty src="952574246″ width="594″ height="458″ tld="ca"]
Of course, he was awesome and intimidating. He had words with defenders Kemar Lawrence and Aurelien Collin, not to mention the assistant referee. He played the full 90 and was present throughout the game, credited with the assists for both Galaxy goals.
In fact, I give him a lot of credit for being caught offside 4 times– that's a man who is going after the game. I expect no less from Zlatan. His impact in MLS will only grow, and all of MLS will benefit from it.
The New York Red Bulls travel home to prepare for the latest installment of the Hudson River Derby.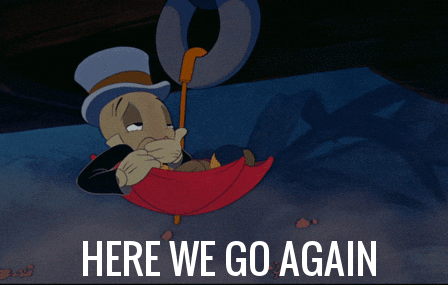 Featured image courtesy: @NewYorkRedBulls
Follow and chat with me on twitter // @WhiteZinWench
Check us out on Instagram @mlsfemale