By Eve // @evejulia9
How do you even begin to sum up the past ten days if you're an Impact fan? After a slew of dismal results and worse team performances since the beginning of the summer, the axe fell on Rémi Garde on Wednesday, August 21st. In the same press release that announced Garde's dismissal, the Impact presented his replacement: Wilmer Cabrera, who himself had been let go by the Houston Dynamo the previous week. Beloved team captain Patrice Bernier was brought back into the first team, this time as an assistant coach.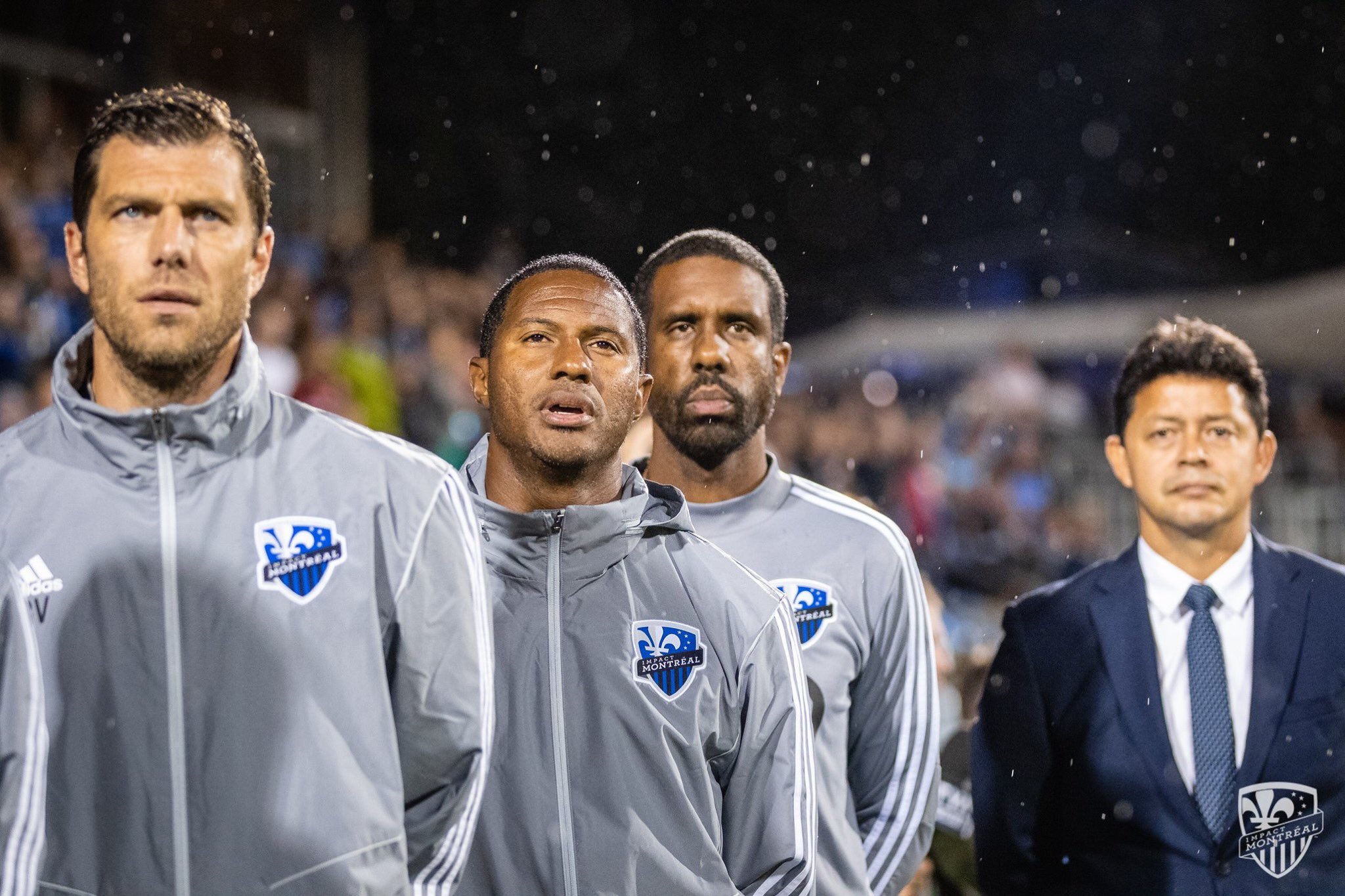 There was little time to adjust, as arguably the worst circumstances possible loomed for a new coach to jump in — the Impact's annual visit to BMO Field, home of Enemy Number One, Toronto FC. Having all but lain down to hand TFC a win at Stade Saputo, would a new coach provide the desired electroshock to wake up a sleepwalking team?
In short, the answer was no. For all of Cabrera's talk of wanting the team to take risks, some combination of Garde's old defensive mindset and the lack of belief that come with so many poor results meant that a hesitant Impact allowed their rivals to control the match and overtake them in the playoff race.
As the time wound down before the Impact's next match against the equally slumping Vancouver Whitecaps, the shakeups in the organization weren't over. A twenty-six-year fixture, in nearly every role one can hold in a professional sports organization, Nick De Santis left his position as VP of international relations. De Santis had been one of the few constants amid the Impact's revolving door of coaches and players, so this is a sign that more big changes are coming.
Vancouver came to town, beloved local product Maxime Crépeau was welcomed back to his old stadium, and it looked as though the Impact were finally coming together. Having nearly gone 2-0 down within 25 minutes, the team was saved by Evan Bush's penalty-save heroics. The team came back to win 2-1 and it felt like there was some life in this side.
But Vancouver is not DC. And although the three points taken that Wednesday were such a relief, it is impossible to deny that Saturday's match against DC United was a true six-pointer — whoever won this match would likely send the other below the playoff line and could turn a poor summer back into something promising.
Lo and behold, it was not the Impact who saw out Vancouver who took to the field, it was the same team fans had come to dread watching over the course of July and August. Lack of initiative and hopeless defending saw the Bleu-Blanc-Noir concede 3 goals in under 25 minutes, allowing DC to cruise to an effortless win. TV analyst and former player Hassoun Camara was nearly lost for words, and decried a lack of love for the jersey following the match. For all of the team's shortcomings in the past, we were never left in doubt of their pride in playing for Montréal … Until now.
The level of toxicity in the air is off the charts. Fans have become accustomed to booing at the end of matches — even mid-match as was the case on Saturday — and crowds are dwindling. No member of the organization is safe from scrutiny. From an outside perspective, it seems that in their eighth MLS season, the Impact are still winging it in so many departments, and it feels like the administration is growing more and more out of touch with the supporter community.
Of course in such a period of turbulence. it is hard to feel encouraged or hopeful, particularly when the changes haven't produced the desired results. We've lived through a lot of reactive decision-making and instability up til now with the Impact, but it finally feels like fans' patience is running out.
Time to see if the team and administration is ready to respond appropriately.
Montreal's next visitor will be FC Cincinnati, on Saturday, September 14.
Featured image: @ImpactMontreal
Follow and chat with me on twitter // @evejulia9
Check us out on Instagram @mlsfemale